....................................................................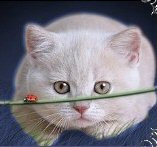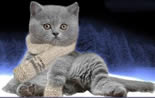 ...
....................................................................

Tests and Vaccinations
All adult cats residing at home with us have had the following medical tests with negative results.

Tests:
FeLV (Feline Leukemia) Test

Corona Virus Titre Test - Adult cats tested only
By assuring that all of our breeding cats test negative , we assure that all offspring kittens will also be negative for disease.

All the parents of our cats are pkd negative

Blood grouping and Long hair gene DNA test
Cats and kittens are protected with this vaccine protocol:
Vaccination Program:
Panleukopenia (Feline Enteritis) Vaccination

Cat Flu Vaccination

Chlamydia Psittaci Vaccination (if Pentofel is given)

FeLV(Feline Leukemia) Vaccination On occasions
Additional Health Treatments: To assure our cats and kitten environment (our home) remains free of flea, tick, and worm infestations, the following is administered as a preventative measure, to each kitten:
Vaccination Schedule:
Vaccination

9 Weeks

12 Weeks

Monthly

Yearly

Panleukopenia

*

*

*

Calicivirus

*

*

*

Chlamydia Psittaci

*

*

*

Feline Leukemia

*

*

*

Panacur Wormer
Administered when kittens are weaned onwards

* x 3 doses

*x 3 doses

Frontline Flea Spray

*

 

.

Stronghold/Frontline Combo

1 Dose once per month, Administered When Kittens are 9wks onwards 1 dose per month as a combined treatment of wormer and deflea.

*

on wards

**
* - Indicates vaccinations and treatments given at home with me
** Indicates vaccinations and treatments I have started and the new owner is responsible for carrying on when taking kitty home
The above is the schedule of our general vaccination program we practice. Each litter and kitten is unique and is treated with care. Some kittens may be vaccinated on a later schedule for any reason our vet see's fit to delay. Please see your kitten's or cat's individual vaccination record for specific dates and treatments, which is included with each Take-Home Kit.
AVID Identification Microchip
Cats and kittens are implanted with an AVID Identification Microchip to protect against laboratory or clinical use of the animal in the event of accidental loss, as well as to speed in the return of your feline friend. Most animal control shelters and ALL laboratory facilities check for this chip as a form of identification. There is no harm to the animal and the chip remains lodged above the muscle tissue under the skin and fur, discarding any chance of slippage . The registration lists your own contact information.
The Micro chip is registered with Pet-trac. Click Here for more information
Guarantee of Good Health
We realise that you have a choice in breeders, and appreciate your faith in us. Our hobby is to breed healthy kittens with an excellent temperament. These kittens and cats will be of good quality, typical of the british shorthair. No animal leaves us with a known illness unless it has been discussed, with full disclosure with the prospective new owner and treatment options if apt. We do our very best to see to the care and proper prevention of infection and disease in our home, cats, and kittens. So, when one of our babies goes out to a new home, it can bring joy, love, to its new family for years to come.
To recap.......When you take your cat or kitten home you will be doing so knowing:
That your cat/kitten is a full pure pedigree cat/kitten, included as per; a copy of 5 generation pedigree and G.C.C.F registration slip to send for transfer of registration of ownership.

That all vaccinations, flea treatments, de-worming, and any chipping are done in accordance with your cat/kitten's vaccination record. An ounce of prevention is worth a pound of cure!

That your cat/kitten is in good health when leaving home to come and live with you.

Your kitten/cat is insured with a reputable pet insurance company.

Kitten Pack, Food, blankets. Toys, Information Booklet etc... is included.

If you need help, advice we are just on the end of the telephone even in 10 years time!

Finally you will have peace of mind should he/she escape the security of your own home or be stolen as they are all micro chipped and registered with a reputable company.